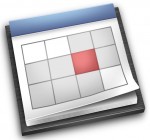 On July 10, the Internal Revenue Service (IRS) began mailing letters to individuals who received an Advance Premium Tax Credit (APTC) in 2014 but who have not yet filed their 2014 taxes.
If you received a letter from the IRS stating "Our records show that you did not file a 2014 tax return to reconcile advance payments of the Premium Tax Credit" or a variation:
According to the IRS, if you already filed your 2014 taxes, you do not need to do anything and can ignore the letter.
If you did not file taxes for 2014, you should file a tax return with Form 8962 as soon as possible.

File even if you normally do not file taxes, as this could impact your ability to auto-renew your coverage.
Use Form 1095-A to file.

If you need a copy of your 1095-A form, contact Connect for Health Colorado.
For more information, see Connect for Health Colorado's Tax Info page.