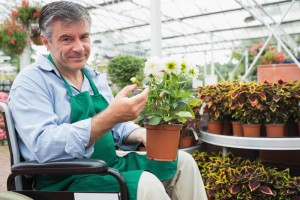 The Affordable Care Act contains benefits and responsibilities for employers. The size and structure of your workforce – small, large, or part of a group – helps determine what applies to you. However, if you have no employees, the following information does not apply to you.
Small employers — generally those with fewer than 50 full-time employees — may be eligible for credits and other benefits. If you run a small business, you have the option of buying health insurance for your employees through the Connect for Health Colorado Marketplace. Just like individual insurance, the group plans offered there may qualify for federal subsidies to reduce their cost. You can also take advantage of the many Assistance Sites throughout Colorado. Find out more.
A large employer has 50 or more full-time employees or equivalents. Find out more.
Finally, you may want to consult the health care resources offered by the Small Business Administration. There you can learn about how the Affordable Care Act affects businesses of all sizes.
How do I know if I am a small or large employer? Why does it matter?
An employer's size is determined by the number of its employees. Employer benefits, opportunities and requirements are dependent upon the employer's size and the applicable rules. Generally, an employer with 50 or more full-time employees or equivalents will be considered a large employer.
Employers with:
For more information and guidance from the IRS visit IRS.gov/ACA.