Are you looking for health insurance? If you aren't currently covered you should know that most Americans must have health insurance in 2014 or pay a penalty. The penalty for being uninsured in 2014 starts at $95 per adult and $47.50 per child or 1% of family income — whichever is greater. In 2016 it rises to $695 per adult and $347 per child or 2.5% of family income.
Beginning in 2014, more Coloradans will be able to qualify for health insurance coverage through Medicaid. Also, residents who qualify will have access to financial assistance to help them buy insurance through the Connect for Health Colorado marketplace.  These changes will make it easier for many Coloradans to meet the requirement.
If you are living in Colorado and uninsured or unhappy with your current health coverage, you'll have several options depending on your income and needs:
Option 1: Colorado Medicaid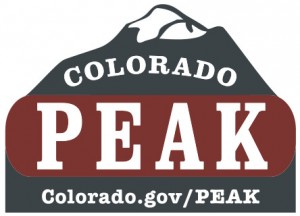 Colorado Medicaid is public health insurance for low-income individuals and families. Beginning in 2014, more adults without children and parents may be covered by Medicaid. For example if you are an individual and make about $1,250 a month or a family of four and make about $2,600 a month, you could be eligible for Medicaid coverage (some making more still may qualify). If you think you may qualify, even if you were denied in the past, you can apply anytime.
You have numerous options to apply for Medicaid. You can apply online, over the phone, in person or by mail.
Apply or ask questions by phone at 1-800-221-3943 (TDD: 1-800-659-2656).
Option 2: Health Insurance Marketplace

If you do not qualify for Medicaid, you may be able to get financial assistance to buy insurance through the Connect for Health Colorado Marketplace. Coloradans can use the Marketplace now to shop for private health insurance plans and find out if they qualify for new financial assistance to lower their health care costs.
For example, an individual earning $1,250 to $3,800 a month or a family of four earning about $2,600 to $7,800 a month may qualify for financial assistance. You can buy health insurance through the Marketplace and then claim a tax credit, if eligible, when you file your taxes in 2015. If you want to apply for an advance tax credit to lower your monthly premium, you can fill out the financial assistance application and then continue the process online to find out if you are eligible for tax credits and cost-sharing reductions. Coverage can start as early as January 2014.
Get help by phone at 1-855-PLANS-4-YOU (1-855-752-6749).
Option 3: Buy Insurance Outside the Marketplace
You're free to buy health insurance from a private company or broker anytime. Like the plans available from Connect for Health Colorado, these plans have been reviewed by the Colorado Division of Insurance to make sure they meet the federal and state requirements for health care reform. It's important to remember, though, that you can only qualify for federal subsidies that help you with the cost of insurance if you purchase insurance through Connect for Health Colorado.
If you have questions about health insurance call the Colorado Division of Insurance at 303-894-7490 (Metro Denver) or 1-800-930-3745.